---
With love and respect for the most feminine
This is the only story that I have translated to English. The other stories you will have to use Google Translate (at the bottom of the page).


Undas story

Watched a TV-show on Channel 5 in the spring, where they had a segment about a cuntartiskt, who exhibited in Copenhagen (I think it was). I did not see as much of the show because I came in at the end, but enough to be interested. So I was looking up your site on the internet and checked out the works there.
I was fascinated at how beautiful you made women's cunt, and the texts are there. The paths, walks .. The images stirred deep within me, that throughout my childhood had been something that you do not talk about, it was suddenly in front of me on the screen. Beautiful, sensual, erotic pictures of the most forbidden of the woman. Now without prohibition, rather invitation. Then read the texts that were made to the feeling of sensuality increased. The feeling that this was so right in my time.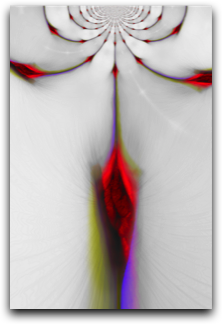 I was on the road, and Im still travelling, Im on my own journey through life. This walk has led me to paths that I never ever thought was possible. Paths that I did not even know existed. Some of my rambling has been about daring to take space in life, that I am as important as anyone else. I will not go into too deeply on my walk, but it inter alia, has led to that today I am a woman who is proud of myself and I'm enjoying life.

I have always had a "forbidden" dream, which I not until this year dared tell anyone. I have always found something sensual in the idea of allowing an artist using my body as the canvas for his art. That it would be my pussy, which acted as cloth was not in my mind before I saw your website. I saw my body as canvas, a full body painting on me, a wild tiger, which then became a great painting. When I saw your pictures, it was like my whole mind said yes - there it is Unda - there is something for you. It just felt so right. I remember that you said in the program if they were interested in being a model, so you could get in touch with you. So without thinking, analyzing and put a ban on myself, I contacted you. It felt right, so right just all the time! I never hesitated. And my boyfriend supported me 100%, only augmented the feeling that it was the right thing to do - to follow my intuition. He did not understand me fully, how I could be so eager to let you shoot me. But despite that, he stood behind me, supported mentally and through action. He drove me to Malmö and then sat in the car waiting!
When we arrived at the address I had butterflies in my stomach, nervous anticipation. There were certainly some anxiety mixed in anticipation, which is a healthy sign. But when you opened and we started talking it felt secure and I could relax. You felt natural and quiet and I felt instinctively that I liked you.

We sat and talked some, but the whole I was impatient to get the start. Inside of me I was bubbling out of curiosity. Curious how it would feel, what I would experience. To be so exposed, I have never been before, so in the spotlight. Would I like it? Would it feel strange or uncomfortable? Should I cancel?
How should I describe what I felt at the time of shooting? It was such a deep feeling, intimate, but also erotic. At first it felt weird and I felt numb and not entirely comfortable.
But you were so calm and confident, professional. You got me to first soften and then feel, well what I felt was deep satisfaction in getting in front of your camera. As an object of your eye. Object is the wrong word, because I did not feel objectified. I felt alive, feminine, sensual. Yes, it's good description , the right description. An experience that is hard to describe. I know I lost the notion of time, when you stopped, I had not even felt tired, even though I was. Which is usually a good sign that I was really, really feeling good. When I kind of let go, and fully trust you.

The one who waits for something good .. always waits to long! I can not understand that saying does not go like that. I have been waiting to see the artwork, since I stepped outside your door. Although I knew there would be no result beforefall. But what does it matter, I was so excited to see what you could create, what your eyes saw.
And then I waited, and I'm a pretty patient person. Most of the time anyway, but still. And now I was so excited to see my pussy through your eyes. So in the end, when I felt that I had been patient enough, I sent an email to hear how it was progressing. Before that I had several times been on your website. Why? Well, maybe a touch of masochism. Because I did not think you publish them before telling me.
And now I'm sitting here. It's Wednesday night on 15/10 and I have looked at myself for hours! I am so fascinated! It's me, it's my pussy which has become art! Wow, the biggest egoboost !!! I'm so proud of myself, I dared. I am so happy, so happy, so excited! How will I be able to sleep tonight ?!

And what do I do now? What images do I want? And how I want them? Do I dare I to hang them on my wall? On one hand, I want to show them to the world. And the whole world is no problem. On the other hand, do I dare to show them to my parents, those who are closest to me? No, I am probably not there, not yet .. The art has to grow in me first, in tune with my courage.
Well, I found the pictures that I fell head over heels for. Above all the more, as I experience them, psychedelic images. It felt so great to be able to relate to Salvador Dalí, which is my favorite artist. A friend asked me if I had told you that I like him, but I do not think I have.
I had a thought about doing an Andy Warhol inspired "collage". Three images next to each other of the same scene. But then I found a beautiful picture, which does not fit in there, but as I want. Talk about being egocentric!

Well, Alexander. This is one of the best things I ever done. There are a few things like that in my life. Where I have dared to challenge myself or maybe those around me. Situations where I have trusted my gut feeling and dared to challenge. First my own boundaries, and then the boundaries of those that are close to me. Those things are, without any exception, the best things that I have done in my life.
Now I have dared to show some of the images to one of my best friends. And she really got interested in doing the same. We will see if she dares. She is open and has been very supportive during my own process. I even had the idea of bringing her with me, when we met. Because she was so curious.

I would definitely encourage others to do the same thing. Provided that they feel safe in the decision and that it is right for them. I would tell them about the incredible feelings I have experienced throughout this journey. If they feel secure and are curious, so dare to dare. I really believe in the cliché that the only thing you regret is it what you didn't do.

If you are curious, check your gut feeling and trust it.


Unda

PS. Yes. I have not read what I have written, because I want to show my spontaneous thoughts and feelings for you. Without afterwards censoring myself. I hope you appreciate the thought, or at least have an understanding of it. DS